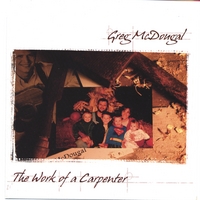 Are you excited????? :D Greg chose the winners randomly today! Here they are! If I don't have your email address, please email me at poohisstampin@aol.com to give me your mailing address!
1. Clara Ogren-Rubalcaba
2. Amy Buchanan - need your addy!
3. Sally - need your addy!
4. J-me
5. Hootie
Congratulations to our winners!!! :D Greg will be bringing me your CDs in the next few days, and I'll have them out sometime around the end of next week. Now, then, for all you who DID NOT WIN, please PLEASE take the time and the little amount of money it takes and go purchase Greg's CD. Remember: this CD is up for Album of the Year with other greats - INCLUDING ALAN JACKSON! It's GOT to be good! :D Go to http://www.ahouseformykids.com/ to purchase the album and support a great cause. God will bless you abundantly!
OK, I'm off to the races some more. :) TAKE THE TIME TO STAMP SOMETHING!!!